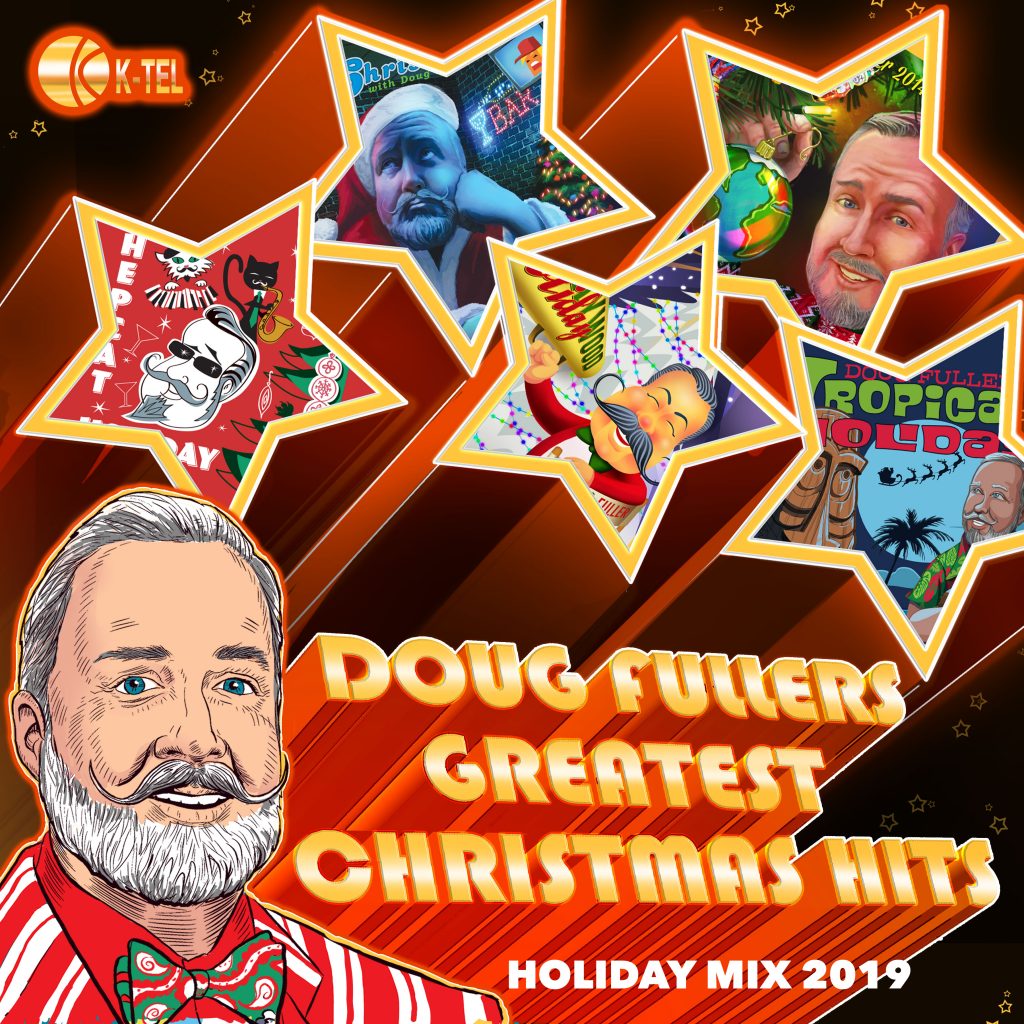 DOWNLOAD ALBUM HERE
Note: This year's mix is a continuous mp3 file
Happy Holidays!
Back again with the holiday mix you have relied on for nearly 16 years now! This time, it is a compilation of the tracks you have all loved the most over the years; the weird ones that really rose to the top. Big thanks to Tim Pratt for helping me assemble it and Robyn Adams for illustrating.
As most of you know, this is likely the last mix you will get from me. In July, I was diagnosed with terminal brain cancer, and am on my last leg now. Many of you make up the community that is helping out in so many ways. And my real estate firm, Highland Partners, continues to support me and my family by managing listings that come from this community. Any leads that convert will greatly help my family out financially, so please send referrals to my wife Candace ([email protected]) and she can make sure you are connected with principals of my firm.
If you want to stay updated on the latest with me, we are not using social media to do that, but rather a blog- https://www.mrtoadwildride.com/.
I've led a wonderful life and enjoyed a full career in an exhilarating market and want to thank you all for being a big part of that.
–Doug
---
2019 Greatest Hits Holiday Mix Track Listing
Cal Tjader – Soul Sauce (Guachi Guara)

Duke Ellington – Sugar Rum Cherry (Dance of the Sugar-Plum Fairy)

Ray Charles – Winter Wonderland

Billy May – Rudolph, The Red-Nosed Reindeer

Chuy Reyes – Oink, Oink Mambo

Esquivel and His Orchestra & Chorus – Frosty The Snow Man

Ferrante & Teicher – Sleigh Ride / Santa Claus' Party (Medley)

Peggy Lee & Benny Goodman – Winter Weather (Mono)

The Davis Sisters – The Christmas Boogie

Lou Monte – Dominick The Donkey (The Italian Christmas Donkey)

Robert C. Pritikin – I Saw Mommy Kissing Santa Claus

The Three Suns – Santa Claus Is Comin' To Town

Ella Fitzgerald – Santa Claus Got Stuck (In My Chimney) (feat. The Ink Spots)

Eartha Kitt – My Heart Belongs To Daddy (from "Leave It To Me")

Vince Guaraldi Trio – Skating

Pizzicato Five – Snowflakes

Rosemary Clooney – Have Yourself a Merry Little Christmas (Rondo Brothers Remix)

Jazzy Brass For The Holidays – Frosty The Snowman

The Del Rubio Sisters – Winter Wonderland

Polish-American String Band – Jingle Bell Polka

Tex Ritter – Ole Tex Kringle

Spike Jones & The City Slickers – Jingle Bells Melody: Santa Claus is Comin' to Town / The Christmas Song / Jingle Bells

Lawrence Welk presents The Lennon Sisters – Peppy The Peppermint Bear

Gayle Peevey – I Want A Hippopotamus For Christmas

Les Paul – Santa Claus Is Coming to Town

Ray Rasch – Sugar Plum Cha Cha

Los Straitjackets – Rudolph The Red Nosed Reindeer

Uncle Mistletoe – The Three Sons

Spike Jones & The City Slickers, feat. The Bell Sisters – Barnyard Christmas

Thurl Ravenscroft – You're A Mean One, Mr. Grinch

Les Paul & Mary Ford – Jungle Bells (Dingo-Dongo-Day)

Gary Ferguson – Jingle Bells

Terry Fell – (We Wanna See) Santa Do The Mambo

The Enchanters – Mambo Santa Mambo

Chuck Berry – Merry Christmas Baby

Clarence Carter – Back Door Santa

Jimmy Butler – Trim Your Tree

Bob Dylan – Christmas Island

Miles Davis – Blue Xmas (To Whom It May Concern)

Art Pepper – Holiday Flight

Jimmy Smith – The Christmas Song

Luther Vandross – Have Yourself a Merry Little Christmas

Jimmy Smith – White Christmas